Local Plumbing & Electrical Pros
Magic Electric, Plumbing, Heating + Air is a full-service electrical & plumbing company made up of some of the finest and most experienced home service professionals in the area. Offering residential and light commercial service in Boise, ID, we have made it our mission to go above and beyond your expectations and earn your total and complete satisfaction with each and every service we provide. Holding ourselves to high standards is just one of the reasons why customers have continued to choose us for their needs over the years—we also offer premium and friendly service to a local small business while offering the same level of capability as the biggest companies in the country. Whether you need plumbing repairs in your home or electrical work for a remodel project, we will help you Believe in Magic!
Our Company's Core Values
At Magic Electric, Plumbing, Heating + Air, we have five core values to help us deliver five-star customer service every time.
These core values are:
Attitude
Win the Day
Customer Focus
Commitment
Community Involvement
Integrity
Have Heart
Say it, Do it
Lead by Example
Stay Honest
Character
Organization
Reliable
Professional
Personable
Safety
Accountability
Code Compliance
Risk Management
Continuous Training
Vision
Relentless Improvement
Innovation
Opportunity
Environment
Determination
Elite Work Ethic
Lead the Industry
Whatever It Takes
Get Shit Done
Who We Are
Magic Electric, Plumbing, Heating + Air, was founded back in 2013 with a mission of providing our communities with the home services that they need. We believed nobody truly offered a "customer-focused" experience, and we wanted to change that. That meant offering things like extended hours so we could help more people, a team of local experts who understand the little details of Idaho homes and businesses, and truly friendly service that makes sure all of the little details are covered.
Today, that philosophy has helped us develop into one of the leading home service contractors in Boise. While our team may have grown, our methods for doing business have not changed. We still believe that a company should be run with a positive attitude, integrity, and strong character, keeping our focus on the customer. If we say we are going to do something, our job isn't over until we do it and earn your total and complete satisfaction with the work we do.
As for our character, we have earned a reputation for being friendly, considerate, and professional. We've even made our mark in the community by organizing a Back-to-School backpack drive for local schools in our community and support the Twin Falls Education Foundation. The education and development of our future generations is so important to The Magic Team!

How We Operate
Our vision as a company is to constantly improve not only ourselves, but the electric, plumbing, and HVAC industries we work in! The environment we have created as a company provides opportunities for our technicians to innovate and discover new ways to take care of your home's needs. That includes offering training opportunities and fostering a team-focused work environment where everyone is constantly working to help their peers improve.
With fully-stocked vans and a wide selection of the latest and most effective electrical, plumbing, and HVAC tools, you can trust our team with all your home service needs. Plus our elite work ethic and "get it done" mentality has helped us emerge as leaders in the home service industry. Our teams in Jerome and Twin Falls serve the entire Magic Valley, Treasure Valley and Boise area. We are willing to do whatever it takes to make sure that you get the electric, plumbing, heating, or AC services you need in a timely manner.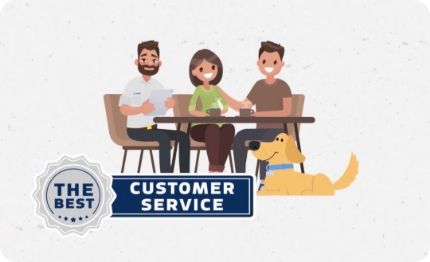 Ongoing Training for the Best Service Possible
When it comes to quality service, our team knows that ongoing education is the best way to stay on top of this industry's ever-evolving techniques, methods, and code requirements. We have ensured that our project managers and foreman have undergone consulting training, leadership training, and even received certification through ACG's Supervisory Training Program. In addition to all of this, we also hold weekly in-house trainings that cover things like workplace, job site, and equipment safety.
Giving Back to Our Community
As a company with its roots in the local community, it gives us great joy to give back to the people who have supported us. To date, our company has donated over $40,000 to local charities, children's activities, business fundraisers, and much more. Just a few of the organizations we have worked with include the Twin Falls School District Education Foundation, the Boys and Girls Club of America, and the Castleford School District.
We Made the 2020 Inc. 5000 List
Our commitment is always to our customers and our community first and foremost, but recognition for our hard work is always extremely gratifying. This is why we are so proud to announce our placement on the 2020 Inc. 5000 List, which chronicles America's fastest-growing privately-held companies. 6 million companies sought out a place on the list, and we are elated to share that we have earned a place in the top 3,800. In fact, in the state of Idaho, we are the 27th-fastest growing company!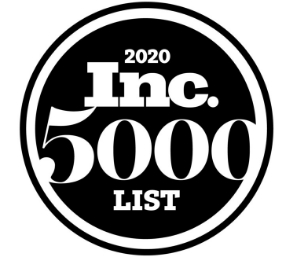 This remarkable achievement is only possible thanks to the tireless effort of our team and the support of our vendors and customers, and we are so grateful to each and every one!
The next time you need an electrical or plumbing service, look to the team at Magic Electric, Plumbing, Heating + Air to get the job done! Contact us today to book your appointment.